It's that time of the year again when topnotch thoroughbreds in the United States take to the Churchill Downs racetrack and vie for the top spot. Picking this year's best pick would be hard, as there are many fine horses out there that are more than capable of bagging the top prize.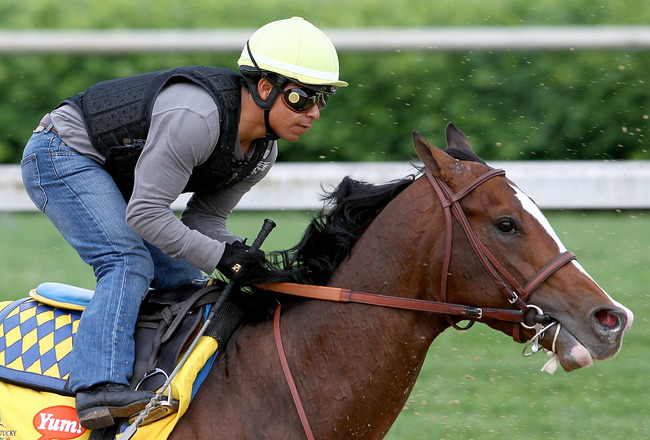 Bodemesiter is the early favorite to win 2012 Kentucky Derby
Good thing there is the
Free Kentucky Derby picks
you can get online from Doc's Sports Service. The site is giving away $60 worth of free predictions and selections from the country's top horse racing experts and enthusiasts. What you get are topnotch selections and predictions current subscribers of Doc's Sports Service also receive. The good news is THERE IS NO OBLIGATION if you sign up now.
Doc's Sports Service has been a trusted name in horse handicapping and has been cited in numerous occasions by leading major media outlets like ESPN, Chicago Tribune, Street Journal, Las Vegas Review-Journal, and New York Times among others.
This upcoming 138th Kentucky Derby's favorites include Bodemeister, whose victory in last month's Arkansas Derby was impressive. Bodemeister won by almost 10 lengths.
Union Rags, who won four out of six races, is also a top contender for this year's Run for The Roses. Trainer Michael Matz indicates that they plan to run fast right from the start to keep up with Bodemeister.
Take Care Indy, whose stunning and surprising win at the Florida Derby, is also expected to make this year's Kentucky Derby interesting. Other horses worth looking at are Daddy Long Legs, Gemologist, and Hansen.